INTERMISSION IS OVER!!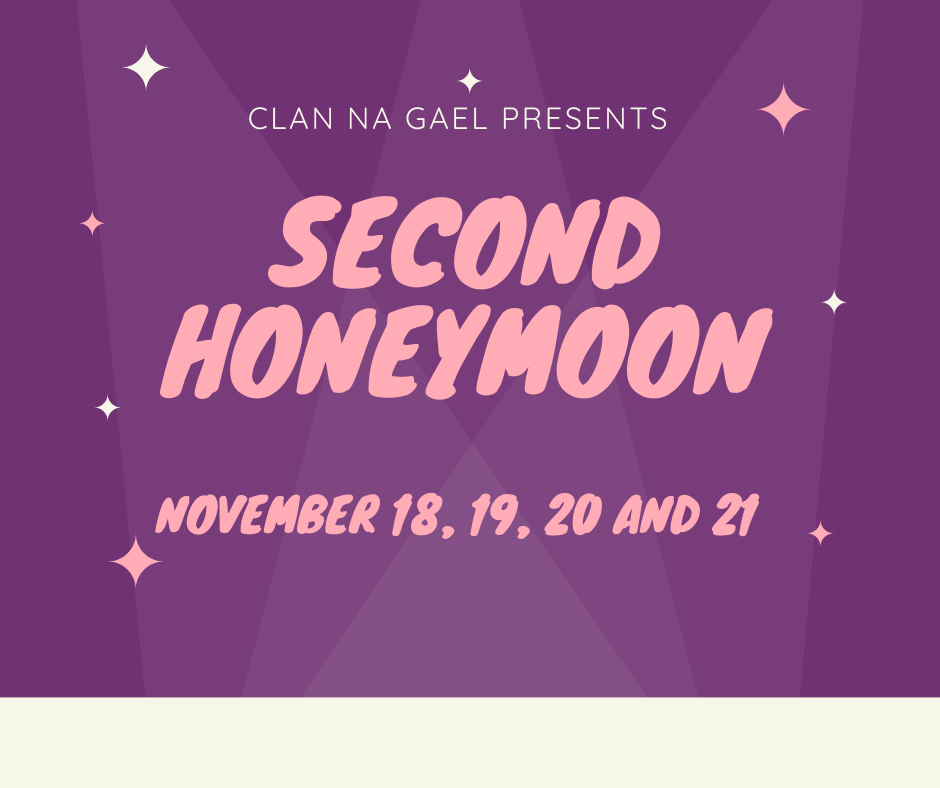 The fall play has been chosen! A laugh-filled comedy! Sam Cree's "Second Honeymoon"
Director: Peg O'Leary
Auditions are scheduled:
Saturday September 25th 1:00-3:30
Sunday September 26th 1:00-3:30
Required are:
6 Males AR 20's – 60's
6 Femals AR 20's – 80's
The action takes place in a summer rooming house lounge. The cast includes:
A fussy, strict, stingy landlady;
a young love searching maid;
a henpecked husband and his wife;
a young honeymoon couple;
an older couple returning to where they spent their honeymoon;
an old boyfriend of one of the wives;
an older woman who has claimed the most food, and comfortable chair;
a colorful man.
All contributing to the ying and yang of conflicting options, bossiness, hunger, and a bathing beauty contest! Culminating in laughter!
Production Dates:
November 18,19,20 @ 8:00 Nov. 21@ 2:30
Rehearsals will begin October 5th at 7:00pm and continue each Monday, Wednesday and Friday at 7:00pm. There will be occasional Saturday or Sunday rehearsals based on availability of cast and space. Not all cast members will be required at all rehearsals.
Tech week begins Nov. 13 time TBA. All Cast are Required at Tech rehearsals.
Please come with all conflicts to list on your audition sheets. Please spread the word. Clan na Gael is warm and open to all. No Experience Necessary! Experience Welcome!